Caregiving is willingly undertaken out of love and devotion to the person with ALS and can be a source of great personal satisfaction. 
Primarily, caregiving is provided by family members.  Family caregivers provide care day and night, over weekends and on demand. Caregiving can include personal care, assistance with mobility in the home, transportation, housework, and grocery shopping, along with looking after other family members' needs.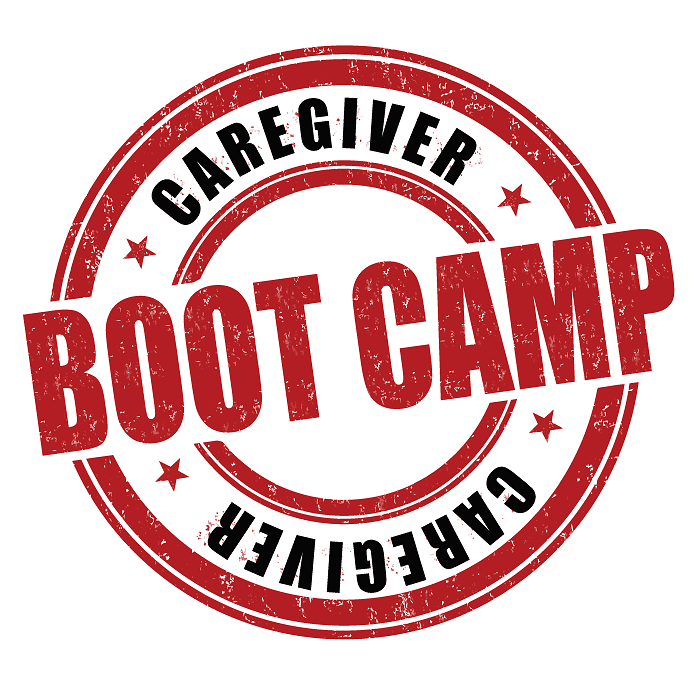 ALS United Greater Chicago Caregiver Boot Camp program is designed to inform family, friends, and non-professional caregivers about the role of a caregiver, how to use common pieces of medical equipment, and provides an opportunity to ask questions to be prepared to assist a loved one living with ALS.
Upcoming 2023 Boot Camp Date: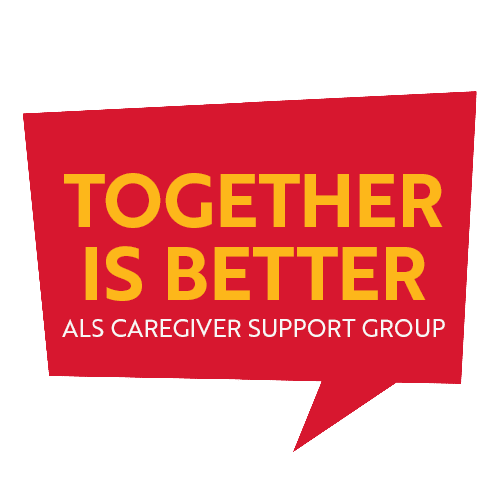 Together is Better Support Group
A virtual group for current and past ALS caregivers specially designed to address the unique needs of those caring for someone with ALS. The purpose of this group is for sharing information, insight, advice, and encouragement in a safe place.
Meeting Details:
The group meets the second Wednesday of each month from 7:00pm - 8:00pm.  

Video Call-In: zoom.us/j/84843146208

Call-In: 312.626.6799, Meeting ID: 84843146208
For questions regarding the program, please reach out to Kellie Branch-Dircks MSW, LCSW at 309.696.7184 or kellie@alsunitedchicago.org.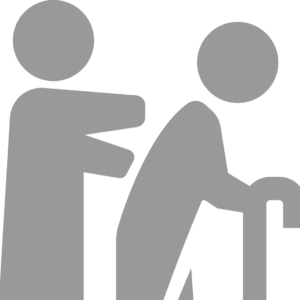 The demands on family caregivers can be enormous, progressive, and overwhelming.
Our Respite Care Program enables caregiver relief by making it possible for families to receive intermittent care for the person with ALS from a third-party caregiver, allowing caregivers to take care of themselves and provide their best to loved ones.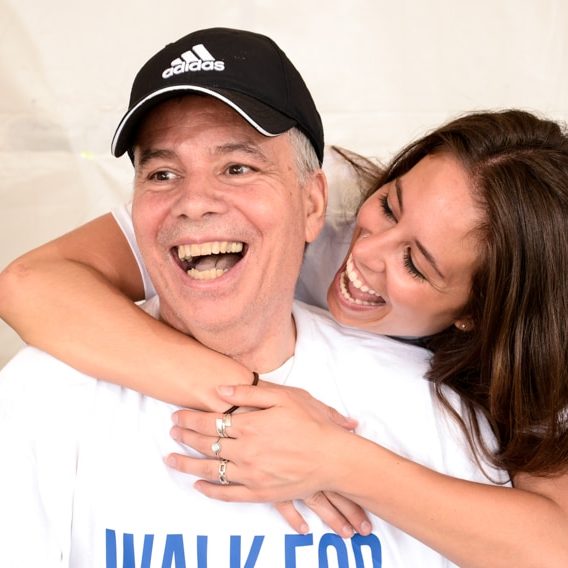 Family Assistance Program
Living with ALS makes daily tasks more challenging.  The family assistance program matches trained volunteers with families affected by ALS.  Volunteers can help a person living with ALS or their family with anything they might need assistance with, outside of direct care and transportation. 
What can volunteers help with?
Cleaning
Meal Preparation
Home Maintenance
Writing Letters
Household Chores
Grocery Shopping
Yard Work
Sending Emails
Laundry
Errands
Gardening
Hobbies
Organizing 
Pet Care
Snow Removal
Visiting
ALS National Registry Enrollment
This list is not all-inclusive.  If there is something else you would like help with, please ask and we will see if we can accommodate your request.

Is there anything a volunteer can't do? 
We will send you a list of the program guidelines before connecting you with a volunteer. If you are considering the program, please know volunteers cannot provide personal or medical care.  Also, if the person living with ALS cannot be home alone then a caregiver must be present while a volunteer is in the home.

How can I request assistance? 
You can request assistance by filling out the volunteer assistance request form or by contacting Kat Lamar - 312.932.0000. You will also need to complete an Agreement to Receive a Volunteer prior to being matched with a volunteer. 
How do you fulfill a request?
Depending on the amount of help being requested, one or more volunteers are sought.  We check our pool of volunteers to see if someone is an appropriate match.  These volunteers are then contacted and told about the family and the request.  If we cannot find a volunteer, we advertise the request on volunteer recruitment websites and in our newsletter.
Once a volunteer is found, we contact the family and share information about the volunteer.  At that time, the family can accept or decline the volunteer's offer of help.  Identifying information is only revealed when the family and the volunteer have both agreed to the match. 

Who volunteers?
Most of the volunteers joined the program because of a loved one with ALS, however, some volunteers do not have a connection to ALS.  Regardless of what brought the volunteer to the program, everyone who volunteers is interested in making a direct difference in people's lives.

How are volunteers screened, trained, and supervised?
The screening process includes an application, an interview, reference checks, and a background check.  Before being connected with a family, volunteers go through thorough training about ALS, The ALS Association, and the family assistance program.  Volunteers are contacted two weeks after being connected with a family and then on a monthly basis.
Caregivers in the United States
average age of a caregiver
of ALS Caregivers provide more than 30 hours of care per week
of ALS Caregivers felt unprepared as ALS progresses