Recurring Gift Program
Join the brigade of Operation Sunflower with a monthly donation to ALS United Greater Chicago.  Your gift will provide year-round support for individuals living with ALS in Northern Illinois, Greater Chicagoland, and Central Illinois.  Signing up for a recurring gift helps ALS United Greater Chicago by providing steady, reliable funding for care service programs, advocacy efforts, and research.
Why Recurring?
It's Affordable: By giving monthly, you donate a custom monthly gift that makes sense for you.  You decide your giving amount of $10 or more and the amount is donated automatically every month.
It's Sustaining: Monthly donations allow our Chapter to strategically plan and innovate.  Consistent donations create a foundation that moves us forward to best serve our patients, families, clinics, and advocates.
It's Impactful: Your contribution makes a direct and long-lasting impact on the fight against ALS to the hundreds battling ALS in our area.  By investing in ALS United Greater Chicago, you are helping to fund care services, advocacy, and research toward finding a cure.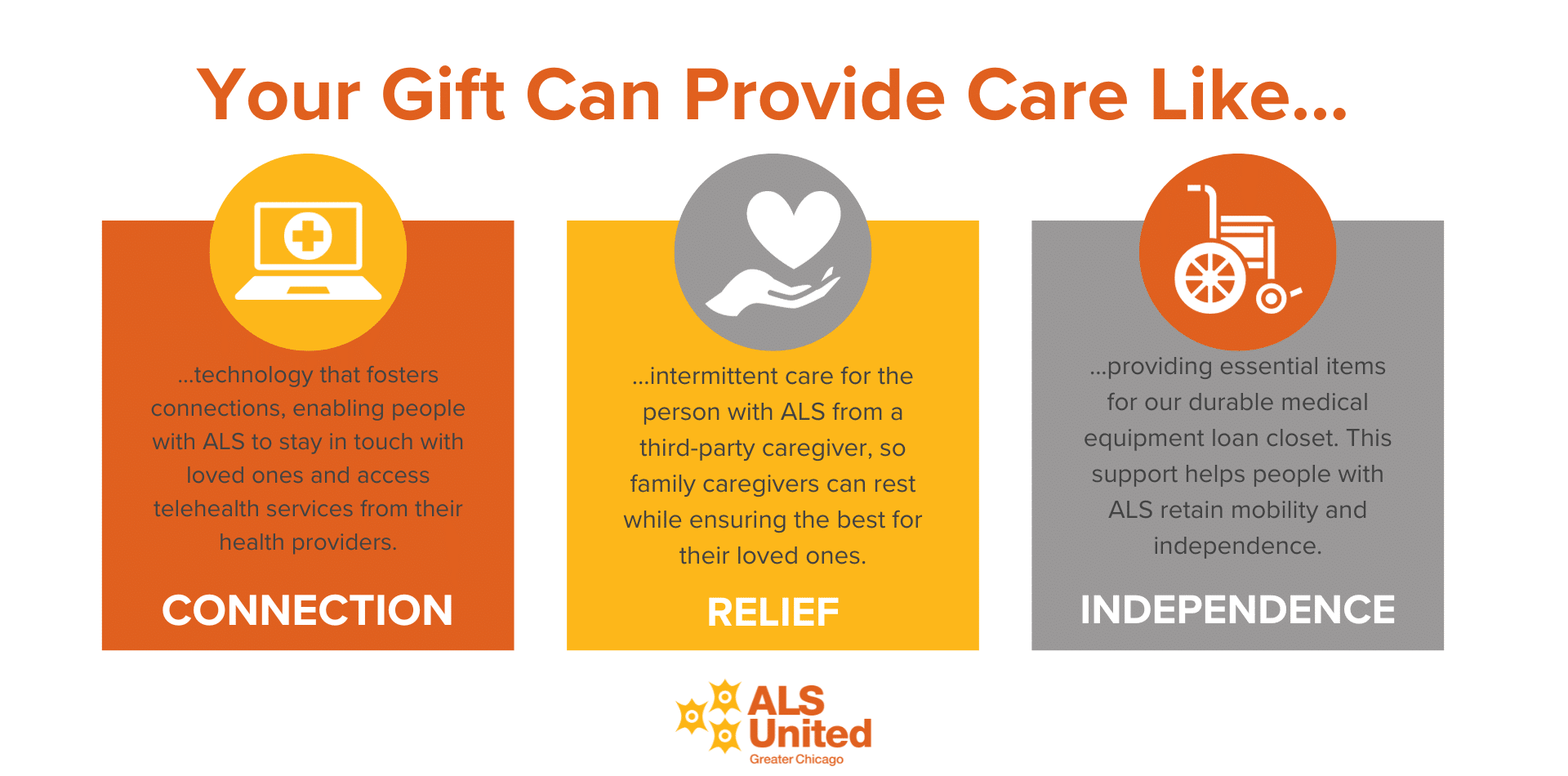 To get started, hit the donate button below, select your monthly gift amount, and select "Recurring Monthly Donation" from the Gift Type options.
$10 or more a month makes a direct impact on the ALS Community of Northern Illinois, Greater Chicagoland, and Central Illinois.
Thank you for being a part of Operation Sunflower!